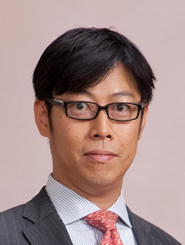 Since its inception in Dojima, Osaka in 1947, the company has built long standing relationships with its customers, building a proven and trusted aroma specialized trading business, which provides a variety of raw materials.

I will continue to uphold the "ISHIDAISM" tradition founded by Yoshitaka Ishida and of the second generation Takeo Ishida.

During times of universal uncertainties, our company has scents that suit the ever changing demands around us and continue to provide aroma raw materials to help enrich people's daily lives and improve their health.
For example, as one of the efforts to establish food safety and security in 2014, we acquired the certification of "FSSC22000" in the Mie Plant in order to aggressively maintain management of quality assurance.
I want to inspire people through aroma, while making "safety" and "security of food" a top priority as well as contribute to the prosperity of social life and keep a high level of employee moral.

Finally, I would like to kindly thank you for your continued support and encouragement in the future.

President Ryosuke Nakayama

・May 1st 1947
 Established in Dojima 2-chome Kita-ku, Osaka
・May 1st, 1963
 Became incorporated to Seikodo Ishida Co., Ltd.
・May 1st, 1980
 Established Los Angeles, California office
・March 21st, 1986
 New headquarters relocated to Kyomachibori
・July 31st, 1987
 Yoshitaka Ishida is appointed to Chairman.
 Takeo Ishida becomes President.
・December 1989
 Mie Factory completed
・1990
 Subsidiary company, Ishida Food Corporation established
・1997
 50th anniversary
・February 2006
 Established a distribution agreement with United Kingdom Oxford, Inc.
・May 2010
 Moved Tokyo Branch to Meguro-ku, Tokyo
・October 2011
 Completion of the new Mie plant and the hazardous materials warehouse
・October 2012
 Completion of the refrigerator / freezer storage unit dedicated for hazardous materials
・November 2014
 Obtained the FSSC 22000 certification (Food Safety System Certification)
・January 2015
 Ryosuke Nakayama is appointed President
《 FOUNDING OF SEIKODO ISHIDA 》

The founder, Yoshitaka Ishida was employed by a trading company in Kobe, which worked with merchants from Germany, The Netherlands and The United Kingdom, before being employed at a shipping company in Tianjin, China for five years.
Due to political changes in China, he moved to Taiwan, where he worked as the Managing Director of Imports/Exports at Takasago International Corporation.
Upon returning to Japan after the war in 1947, he founded the raw materials import company known as Seikodo Ishida for fragrance and food.


Founder
Yoshitaka Ishida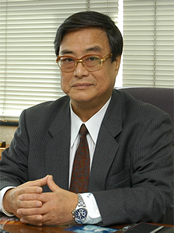 Second generation
Takeo Ishida

Company name: Seikodo Ishida Co., ltd.
Established: May 1st, 1963
Capital:10 million yen.
Head Office:15-9, Kyomachibori 1-chome, Nishi-ku,Osaka 550-0003 Japan
Telephone:+81-6-6443-1921
Facsimile:+81-6-6441-5647


<Company Executives>
President: Ryosuke Nakayama
Executive Director: Keiji Saito
Managing Director: Keiichiro Akeyama
Director Accountants Manager: Koji Kishimoto
Auditor: Hisako Nakayama
Business Operations: A food flavor and perfume raw-material direct imports
Office and Factory: Tokyo, Mie Factory, Los Angels





The nearest station:7 minute walk from Higobashi Stn. on the Yotsubashi subway line.